PERIS - A STORY TO TELL

24th of April 2017 Peris came together with of one of the ambassadors, who met her in field and build rapport, for the first time to amescosa Treatment Centre.

Peris is 32 years old and has 3 children in the age of 18, 8 and 5 years. She is an orphan and never went to school. For the day to days survival she engaged herself in sex work from the tender age of 10 years. She was never married and does not know the fathers of her children.

Peris' oldest daughter dropped out of class 8 due to early pregnancy and her 2 younger children have not even joined kindergarten yet. Most of the time her children relied on themselves while Peris was struggling to earn their daily bread with sex work.
Getting to know about amescosa-road to recovery and finding trust in the ambassador and the team, she decided to take this chance to fundamentally transform her life and thereof as well the life of her children. Being strongly dependent on alcohol for over 10 years, she was first referred to the Day Care and closely coached to build a more healthy and stable life foundation before detoxification could be initiated at the amescosa Treatment Centre. Within 5 month, Peris consistently could change her daily drinking habit and reduced her dosage from drinking 10 bottles of Mnazi (locally brewed palm wine) a day to one only. She has stopped being engaged in sex work and became a heard working young woman in building and construction of local houses. She has cultivated the attitude of being a responsible mother, became capable to take care of herself and gained a stronger inner foundation.
Peris went successfully through the detoxification process and has participated with seriousness the obligated aftercare adjusted to her individual needs. She has started her own business and through close monitoring of her business strategy, budget and saving plan soon all her 3 children go to school. Especially for such children access to education has an high preventive aspect.
Having a new self-perception and the courage for a self-determined life are 2 vital elements in Peris' sustained recovery. Peris created a new, healthy social environment on which she can rely. Her children are very happy about the positive development in their lives and can now believe in a better future.

Peris is an impressive example of how effective holistic alternative medicine, humanistic values, convinction in positive transformation and the inclusion of all essential precautions in treatment and rehabilitation have to play together.

Peris' story stands for many young women and mothers in Kilifi County and the Coast Region. Her testimony shall enhance the sensitization to alleviate young women and mothers of alcohol dependence more, as a specific body apart from NACADA (National Authority against Alcohol and Drug abuse) is missing on County level and the main focus upon treatment and rehabilitation lays on drug dependence, supported largely by UNODC (United Nation Office on Drug and Crime) and US Aid.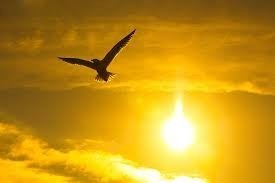 MEMBERSHIP AND DONATION

Bank Account "AMESCOSA ROAD TO RECOVERY ORGANISATION"
Account Number: 2038921463
Branch Code: 019
Barclays Bank of Kenya Limited
Bank Code: 03
Swift Code: BARCKENX